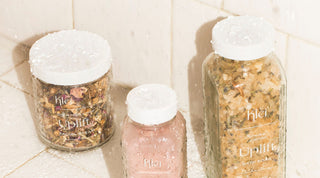 Sustainability: Our founding principle
Our Sustainability Commitment
Klei's founding principles of being earth-friendly and low-waste were inspired by my time spent working in the fashion industry, and my frustration with the wasteful production process that is so common throughout the industry. - Val, founder of Klei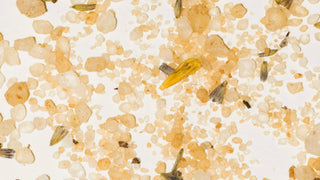 It starts with our ingredients
I source all of the ingredients used in our formulations myself, prioritizing ingredients from local suppliers when possible. I only work with verified cruelty-free suppliers, to ensure that I can safely claim that Klei's products are cruelty-free. I also take special care to ensure that endangered ingredients, like Sandalwood and Palo Santo, are not used in Klei's formulations. Whenever possible, I choose to source Ecocert ingredients.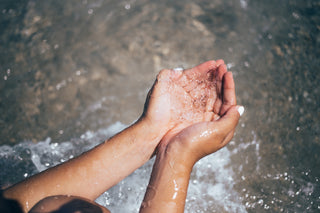 Water-Free from Day 1
When I first started formulating my products, I focused on water-free formulations, as I wanted to create shelf-stable products that didn't need any added preservatives. As my company and resources have grown, I've chosen to remain water-free, as reducing the waste of our earth's most valuable resource is extremely important to me.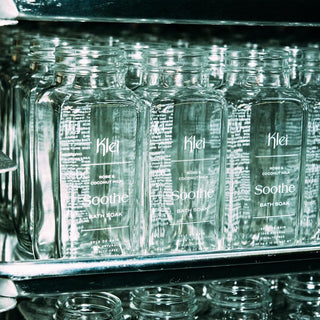 Recyclable Packaging
All Klei products are packaged in glass containers, and I am focused on minimizing our use of plastic. For now, I use white PP lids for all jarred products, as this is an easily recycled material.
Our warehouse only uses sustainable packing materials to safely ship your orders, we do not use bubble wrap or styrofoam peanuts.
Our bath bombs and shower steamers are wrapped in a thin plastic to protect them from humidity - I am working on sourcing a more sustainable option.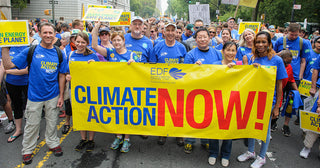 Charitable Giving
We donate a portion of our online sales to the Brooklyn Community Foundation and the Environmental Defense Fund. Read more about these nonprofits here.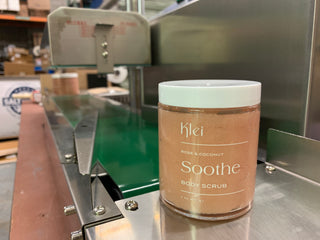 Responsible Manufacturing Practices
All Klei products are made here in the US, by passionate manufacturing partners with whom I have built strong relationships.
Do you have a question about our sustainability values?
Want to share a suggestion? Reach out to me directly!